Upshur County Schools Bidding Information
Upshur County Schools Bidding Information
We are thrilled to extend an invitation to all interested parties to participate in our school system's bid process. As a dynamic and forward-thinking educational institution, we believe in fostering partnerships that enhance the quality of education and support services we provide to our students. This bid process is an opportunity for suppliers, service providers, and contractors to collaborate with us in our mission to create an inspiring and conducive learning environment.
About Us: Our school system has a rich history of academic excellence and a commitment to nurturing the next generation of leaders. We believe that a well-rounded education goes beyond classroom learning, encompassing facilities, technology, nutrition, transportation, and more. To achieve this holistic approach to education, we frequently engage with external vendors and partners who share our vision.
The Bid Process: Our bid process is designed to be transparent, fair, and competitive. It provides a level playing field for all potential bidders. We welcome bids from a wide range of sectors, including but not limited to construction, technology, transportation, catering, maintenance, and educational resources. Bidders will find detailed bid notices outlining project specifications, requirements, deadlines, and evaluation criteria. This ensures that your proposal is evaluated based on its merits and alignment with our needs.
How We Welcome Bids:
Open Communication: We believe in open lines of communication. Should you have any questions or need clarification regarding the bid requirements, our designated point of contact is available to provide assistance.

Equal Opportunity: We encourage diversity and welcome bids from all qualified entities, regardless of size or location. Our aim is to cultivate a network of partners that bring varied perspectives and expertise to the table.

Fair Evaluation: Bids are evaluated based on predetermined criteria that are communicated in advance. Our evaluation process is designed to ensure fairness and objectivity.

Collaborative Spirit: Collaboration is at the heart of our bid process. We value suppliers and partners who can work seamlessly with our team to achieve mutual success.
Getting Started: To get started, please review the bid notices on our official website or the designated procurement platform. Here you will find comprehensive information about upcoming projects, services required, and submission guidelines. We recommend carefully reviewing the bid documents and specifications to ensure that your proposal aligns with our needs.
Thank you for considering becoming a part of our school system's journey. We look forward to receiving your bids and potentially forging a partnership that will positively impact the educational experiences of our students.
Applicable Policies: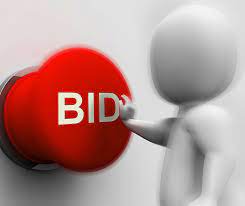 Bid Number

Bid Contact

Bid Type

Project / Product Summary

Bid Document

Close Date & Time

001_23-24

Matthew Sisk

Tristen Gray

Office Number: 304-472-5480

Product

Written and emailed to ttgray@k12.wv.us

Upshur County Schools is seeking bids for a comprehensive school software to interface with Apptegy / Thrillshare for classroom and teams communication.

August 25, 2023

1:00 p.m.

CLOSED